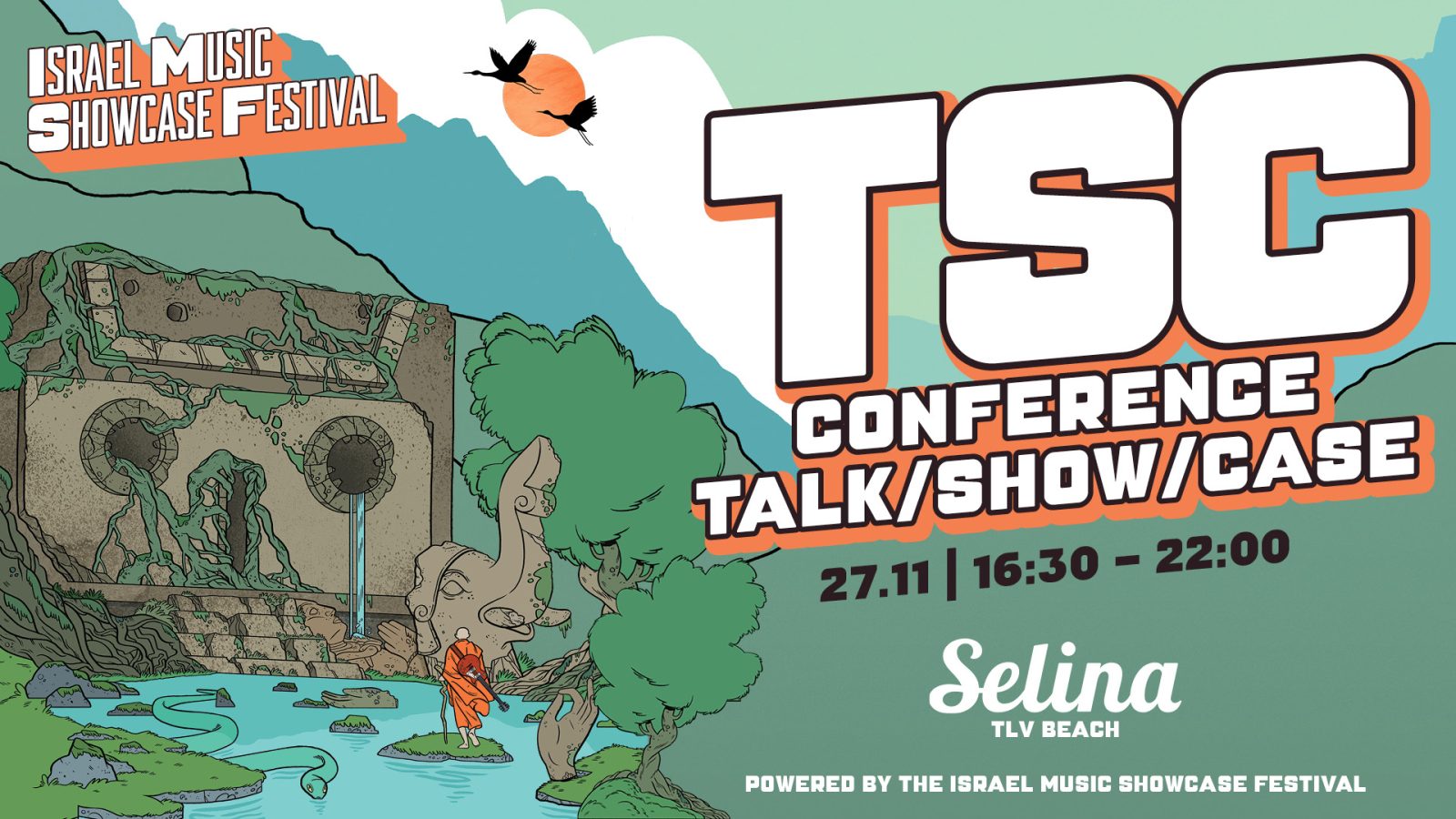 Talk/Show/Case
>>Free entrance – Advanced registration is required<<
>>BrainDates meeting – Advanced registration is required<<
Should artists fear artificial intelligence? Is it possible that jazz has become a cool trend again? Are oblivious habits and, specifically, cultural boycotts, an effective tool within the political and civil struggle, and in general, what place do agendas have in art? Who is responsible for the music industry condition – the State? Record companies? Agents? Artists? Or perhaps the audience? Is there anything to be done about the royalty system in Israel? And what can we expect from major international labels in the coming years?
>> Talk\Show\Case <<
The 2022 International Music Showcase Festival
For 13 years now, the IMSF has been hosting the finest international industry professionals, exposing them to the Israeli music scene, and as traditionally prompted, the Talk\Show\Case music industry conference will be held on the last day of the festival, where we will have the privilege to take in and learn from their vast experience in the music business, together with the senior leaders of the industry in Israel.
Amongst speakers and participants:
 Araceli Tzigane (ES), Evelyn Sieber (DE), AGAT (IL), Nick Hobbs (TR), Semyon Galperin (RU), Antonis Zouganelis (GR), Chen Levi (IL), Marieke Meischke (NL), Steph Rushton (FR), Carmen Rizzo (US), and many more.
­ _ _ _
Additionally, workshops, personally coordinated meetings, profound conversations with chief local and international music experts, discussions and lectures intended to lead the music industry another step forward – will be held during the day.
Closing the conference, a roof party awaits, led by DJ Carmen Rizzo (US).
_ _ _
IMSF production – provided by Yellow Submarine Jerusalem
Conference management and curation – Itamar Bernstein